Air fryers are an exceptional addition to any kitchen.
They make cooking meals a breeze and healthier. While all of this is true, you will want to keep the air fryer in working condition year-round and that starts with learning how to clean an air fryer at home.
You may ask, are air fryers hard to clean?
Air fryers are difficult to clean because they have small ridges and gaps that need to be cleaned vigorously. If left unclean, the air fryer will begin to smell and might age rapidly. It's important to have a comprehensive cleaning process after using the air fryer.
It's also important to have a strict cleaning schedule, which means cleaning the air fryer after every use.
This article will list the main reasons an air fryer is hard to clean.
Sale
Instant Pot Duo Crisp 11-in-1 Air Fryer and Electric...
11-IN-1 FUNCTIONALITY: Air fry, roast, bake, dehydrate, pressure cook, slow cook, rice cooker, steamer, sauté pan, yogurt...
THE INSTANT POT THAT AIR FRIES: From the makers of the best-selling Duo series comes a pressure cooker and air fryer combo,...
EVENCRISP TECHNOLOGY: The included air fryer lid delivers all the crunch and tenderness of deep-frying with 95% less oil.
Last update on 2023-02-03 / Affiliate links / Images from Amazon Product Advertising API
Reasons Air Fryers Are Hard To Clean
1. Hard-To-Reach Nooks & Crannies
It's hard to clean an air fryer because of how they're designed.
Most people will pour all of the ingredients into the air fryer, turn it on, and then begin preparing the meal. These steps are straightforward and something most people will understand as soon as they begin using the air fryer.
However, when it is time to clean an air fryer, you will realize some small nooks and crannies need to be cleansed.
You will have to reach into those areas and get rid of any debris or stains that are present. If you don't reach into those areas, the air fryer is going to stink and will not look good from the inside.
You will have to clean the air fryer from the inside and outside. This is critical when it comes to getting into those hard-to-reach areas of an air fryer.
The more you work on this, the easier it will become to keep the air fryer as clean as it needs to be.
2. Foods Produce Strong Odors
You have to think about the foods that are producing strong odors.
This is a real concern for people because foods that do produce such odors need to be cleaned out as soon as possible. If you let food particles rest inside the air fryer, these are going to decay and leave quite a smell behind.
Due to the different types of foods you are going to prepare in an air fryer, you will have to get serious about cleaning it the right way.
The more you delay in this regard, the worse it will get.
This is a real problem for those who don't see good results when it comes to using an air fryer and ensuring it is managed with care.
3. Demand Immediate Cleanings
You have to be strict with cleaning an air fryer.
This means setting a schedule and/or cleaning it as soon as you have prepared a meal. Don't let it sit for days as that is when things go haywire.
The longer an air fryer sits, the worse it is going to get. You will also be adding to its decaying process and that starts to get worse as the months go by.
Be dedicated to cleaning the air fryer at home.
Set the schedule and make sure to clean it regularly after preparing a meal.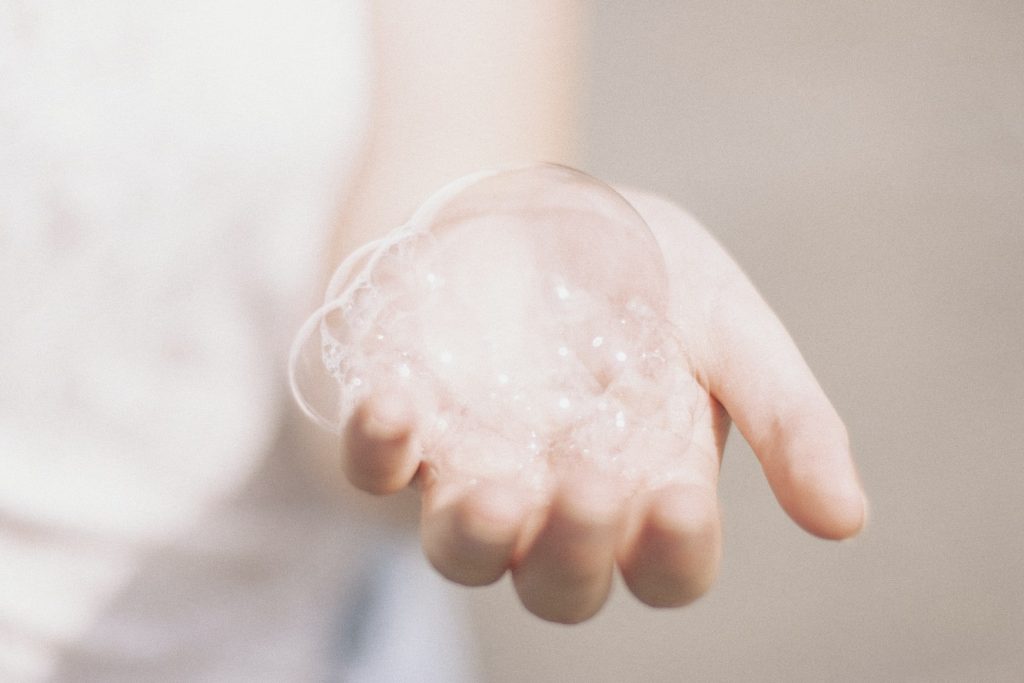 4. Multiple Steps In The Cleaning Process
You will have to realize there are multiple steps in cleaning an air fryer.
This process includes removing the accessories, cleaning these accessories, rinsing the exterior of the air fryer, and also making sure to use a cloth to wipe the inside.
These are just some of the steps you are going to have to complete.
If you miss one of these steps or do not do them properly, the air fryer may be going to stink or not work as intended.
A lot of work has to go into this.
Final Thoughts
Are air fryers hard to clean?
Air fryers are hard to clean because they have nooks and crannies that are difficult to get into. Food particles tend to settle into these areas and need to be rinsed or wiped to get rid of. This can be a time-consuming process that has to be handled with care.
If you are going to be using an air fryer, it's important to be serious about cleaning it the right way.
If you don't do this, the appliance is going to appear messy and not in tune with what you want. This is a key detail to think about before buying or using an air fryer at home.
Read More On Kitchens: