Oven liners are used to help keep the appliance clean.
It's common to see these in modern kitchens with an eye on protecting the base of the oven. While this is true, it is important to look at whether or not oven liners are safe to use.
The first question is to ask, are oven liners toxic?
Oven liners are not toxic as long as they are both PFOA and BPA-free. It is these chemicals that can burn at high temperatures leading to toxic fumes spreading into the oven and kitchen. As long as these man-made chemicals are not used, the oven liner is safe to use.
Most companies are now making BPA and PFOA-free oven liners because they realize the impact toxic fumes can have on people.
This article will dive deeper into understanding the safety of oven liners and how to use them the right way.
No products found.
Are Teflon Oven Liners Toxic?
Teflon oven liners can be toxic if they are laced with BPA or PFOA. These chemicals are known for being dangerous at high temperatures and will let off toxic fumes into the appliance. It's highly recommended to avoid going with a Teflon oven liner that has one or both of these chemicals present.
If you do find a Teflon oven liner that is free of these chemicals, you are going to be good to go.
There is no reason to worry as long as you are choosing between safe oven liners.
Most people assume any oven liner is dangerous and that is not the case. It rarely matters what type of material is being used as the liner will do its job. However, an oven liner that has harsh chemicals as a part of its makeup will do damage.
You should not have oven liners that are full of dangerous chemicals because it impacts not only your appliance but the air quality too.
Where Should Oven Liners Be Placed?
An oven liner should be placed on top of the bottom wire rack. Do not place it on the floor of the oven or anywhere else as that might impact the appliance's performance or spark a fire. By having it set on the bottom wire rack, it will keep the oven clean and do its job.
Remember, you should only be using a compatible oven liner that is going to fit inside.
Most modern oven liners come in standard sizes and you will have to take this into account before investing.
Look for a reusable oven liner as it will be safe to use and is going to last for a long time. This is key along with learning how to place an oven liner inside the oven.
How Long Does An Oven Liner Last?
The average oven liner lasts approximately 2-3 months with consistent use. It's recommended to continually check up on the oven liner to see how it's holding up. The moment it begins to fray or let off a noticeable odor, it's time to make the change.
Most of the issues happen due to liquid dripping on top of the oven liner from the food that's being prepared.
You should get away with a couple of months before a change is needed. This is why most oven liners come in packs.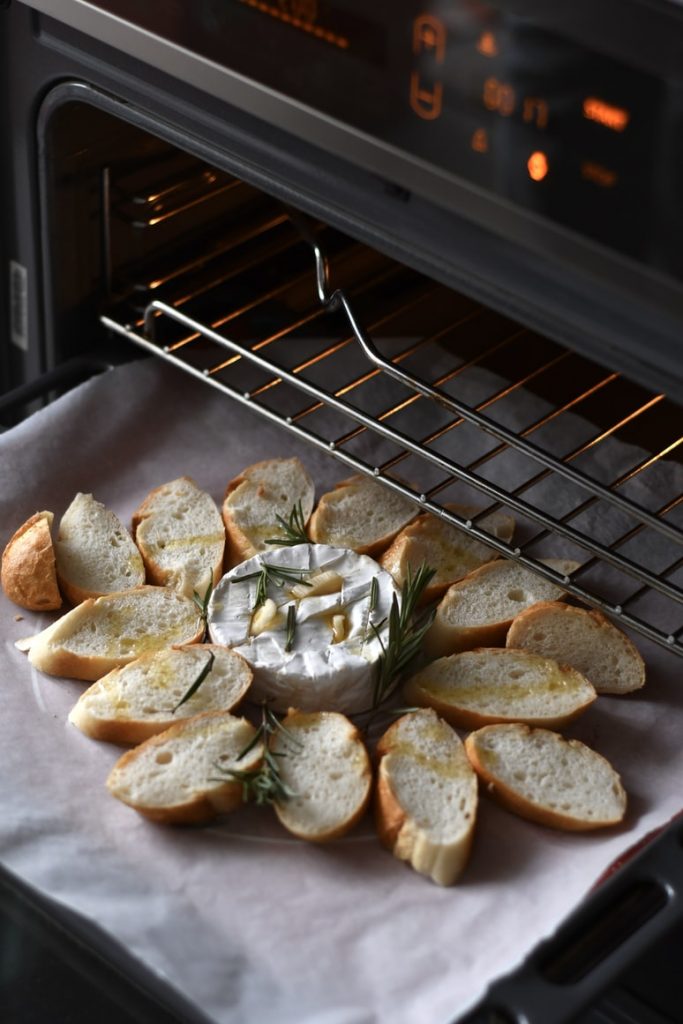 Are Silicone Oven Liners Safe?
Silicone oven liners are safe to use and do well in hot temperatures. Most modern silicone oven liners are made of food-grade materials that will not let off toxic fumes and/or ruin the food that's inside the appliance.
Look for a good silicone oven liner and know it is going to last for a long time without compromising your health.
The best oven liner will always be one that is well-made, safe, and works well for your oven. If this is going to be a silicone oven liner then that is okay too.
Final Thoughts
Are oven liners toxic?
Oven liners are not toxic unless they include PFOA or BPA. If the liner is free of these chemicals, it can be used without hesitation. You can use most types of oven liners as they are resistant to high heat and will do their job effectively.
It's recommended to choose a pack of oven liners to avoid using the same one for an extended period.
In general, you should be switching the oven liner every 2-3 months.
If you choose the right oven liner for your setup, it will last and it is going to perform as you want it to.
Read More On Kitchens: