In the past, two-tier kitchen islands were a common design element.
It was normal to have this type of separation in the kitchen space to help divide between this part of the house and others.
However, over time people have started looking at other options. This leads you to wonder, are two-tier kitchen islands out of style now?
Two-tier kitchen islands are not out of style. They serve a purpose in contemporary kitchen designs and are commonly seen in luxury homes. The benefits include visual appeal, increased privacy, splash prevention, and additional counter space.
There is nothing wrong with installing a two-tier kitchen island. It will look good as long as it balances with the rest of the space.
When it comes to the advantages of a two-tier kitchen island, it's important to dig deeper and better recognize how the island is going to be used.
This article will illustrate why two-tier kitchen islands are still in style and look good once set up.
No products found.
Benefits of a Two-Tier Kitchen Islands at Home
1. Visually Appealing
A bi-level kitchen island is visually appealing.
There is a sense of presence that makes it a focal point for the kitchen. If you want a centerpiece that is going to amplify the overall look and ambiance of the space then this is the island to go with.
It is going to look impressive and scream luxury.
It's normal to see these types of kitchen islands in modern homes because of that sophisticated elegance.
It is hard to recreate the same feel using other types of kitchen islands. Due to this, more and more people are leaning towards using two-tier kitchen islands at home.
They simply look impressive.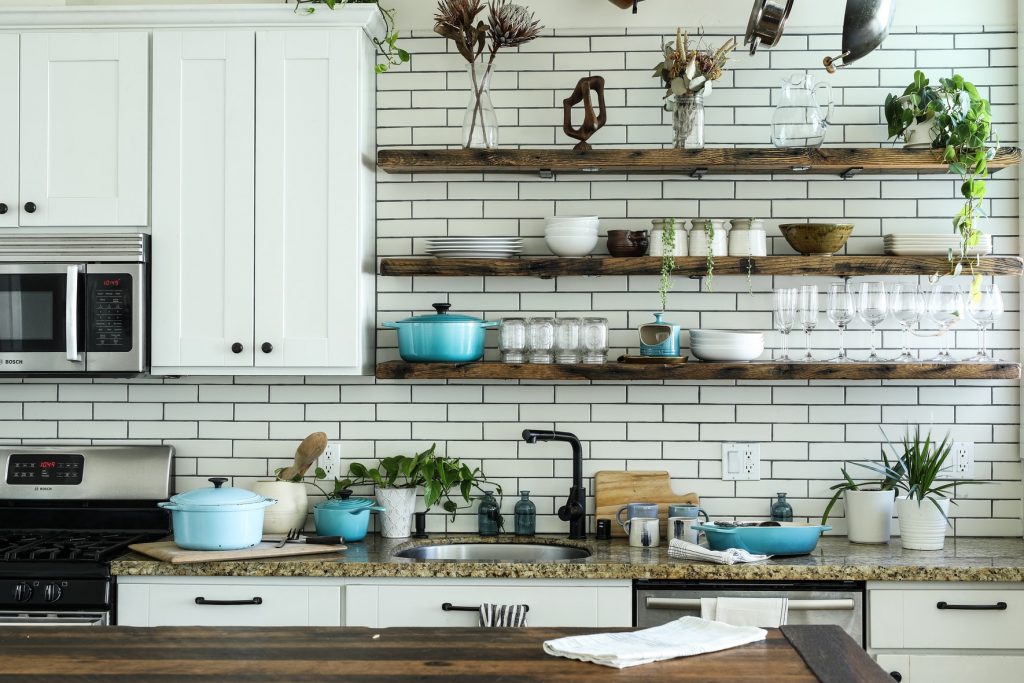 2. Additional Counter Space
A two-level kitchen counter is unique because you get additional space to work with in the kitchen.
It's common to have loads of things happening and not have enough space. This can become frustrating especially if there are multiple people in the house.
By having the two-tier kitchen island, you take away those concerns immediately.
The additional tier is great because it allows for that space to be utilized. You are suddenly not restricted to one-tier.
3. Helps Create Visual Depth
Two-tier kitchen islands are not out of style because they provide visual depth.
This means when you walk into the kitchen, you will know it is a large space. This is a visual trick that is used by putting together a two-tier kitchen island.
It looks more substantial and can add value to the overall space instantly.
This is why most people associate two-tier kitchen islands with proven luxury. They are simply exciting features that add value to the property and look the part.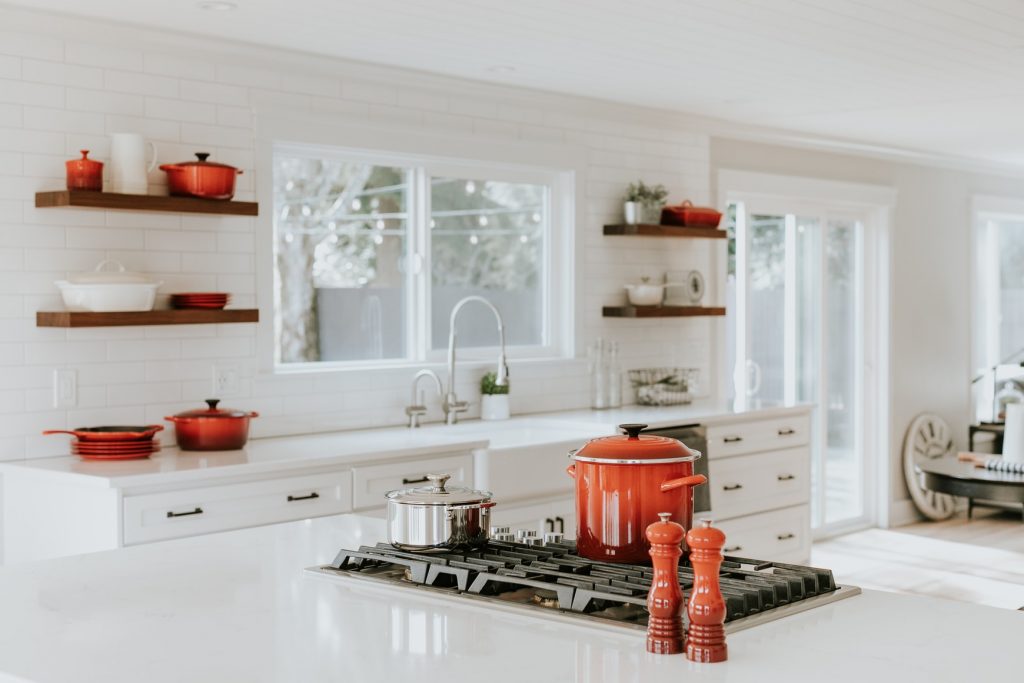 4. Prevents Splashing
When it comes to the benefits of two-tier kitchen islands, you are going to want something functional.
This is what you get here.
The two-tier kitchen island is impressive because it prevents splashing when the sink is in use. You will know you can move your hands around, clean dishes, and feel comfortable without splashing the floor in front of you.
This is due to the second tier that provides protection.
It's a natural plus point that makes it a lot easier to use the kitchen island.
5. Increased Privacy
This is an underrated advantage.
You are going to notice an increase in privacy when you are behind the two-tier kitchen island. This is great because you can clean, place dishes, and move things around without someone noticing.
This goes a long way in keeping things as private as you want them to be.
Otherwise, you get restricted and might become conscious of how unclean the kitchen island is when guests are around.
This is not an issue when it comes to a modern two-tier kitchen island at home.
Final Thoughts
Are two-tier kitchen islands out of style?
Two-tier kitchen islands are not out of style. They are sophisticated, contemporary elements that are still seen in new-age kitchens. The benefits of a two-tier kitchen island include splash prevention, privacy, visual appeal, and visual depth.
It's the perfect option for those who want something more substantial and luxurious. It is just as effective as any other type of kitchen island due to this reason.
If it is time to make a choice, you will know this is a kitchen island that is going to add value instantly. You will fall in love with it.
Read More On Kitchens: