The challenge of choosing the right closet system is understanding which option works and which one does not.
You have to consider all of your options including how the closet is going to be set up, how long it will last, and the value you are going to get from it.
The two companies that are often compared to each are Easy Closets vs California Closets.
California Closets is renowned for having an intricate consultation process, a long list of options, and a premium finish. In comparison, Easy Closets is more affordable, offers a good set of designs, and tends to be more generic.
Both companies are good when it comes to delivering valuable closet systems that are going to last for a long time.
The most important factor to consider will be your budget. If you are willing to pay for the premium service from California Closets then that is the direction you should be going in as a buyer.
This article will compare Easy Closets vs California Closets to better understand which company is right for your home.
No products found.
Comparing Easy Closets Vs California Closets
1. Types Of Cabinets
It starts with the cabinets.
The reason California Closets stands out as a company has to do with its selection. You are going to get a baseline to work with and then the specialist will begin to customize everything.
This includes the patterns, layout, colors, and everything you can think about when it comes to a new closet system.
This customization ends up leading you to a system that is uniquely designed to be yours.
Easy Closets looks to go with a more generic setup. The collection is exceptional but you are not going to get the same level of customization that you would receive with California Closets.
This is due to the cheaper price point.
It is a balancing act when it comes to understanding what your budget is and what you want with a new closet system.
2. Customization
This is where California Closets stands out.
You can customize every little detail with the closet system and it is quite impressive how intricate they are with the process.
You can go ahead and book an online or offline consultation with one of the team's specialists. The company takes pride in the work it does and that includes how they personalize the closet.
Easy Closets has exceptional customer service but it does not tailor the closet system down to the last detail.
This means you are going to receive assistance when choosing the closet system but it won't be to the minute level as you would get with California Closets.
3. Build
You have to think about the build quality.
California Closets uses vetted materials that are of the highest quality.
This means when you see the closet system installed, it is going to be built to last. The finishing will be consistent, rugged, and right in tune with the rest of the layout.
This makes a difference when you want a closet system that will last for years.
Easy Closets has a good selection to choose from and the build is great, but it might not be as robust as California Closets.
For the most part, both companies do a good job in this regard.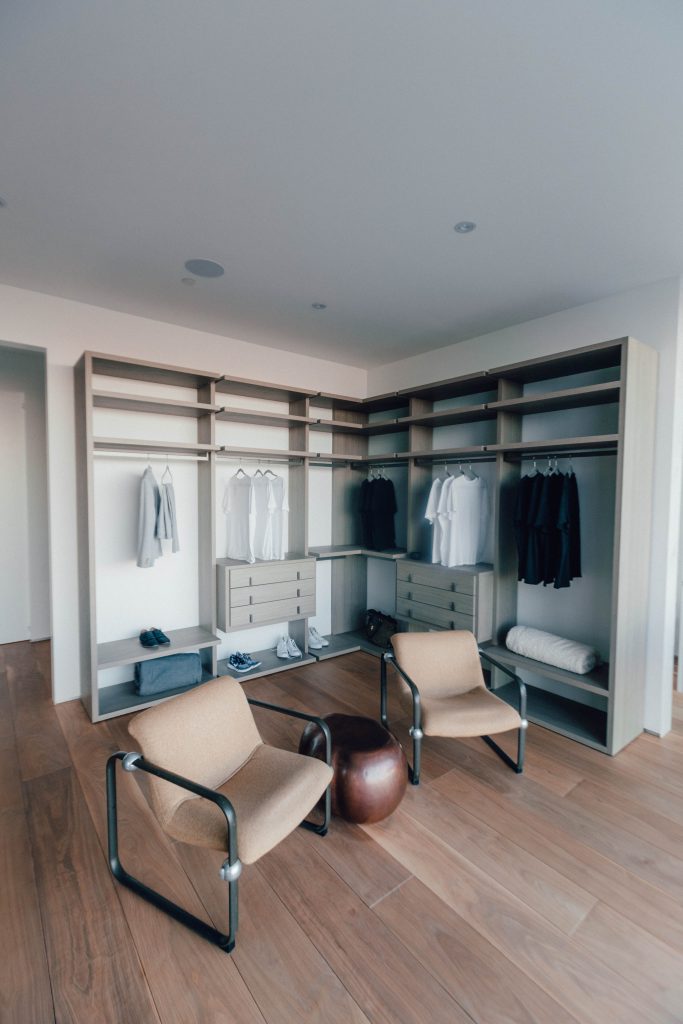 4. Pricing
It is the pricing that will make you consider which option is best for you.
California Closets is one of the more expensive services in the industry. They tailor the closet system down to the last detail and that is what you are paying for along with high-grade finishing.
If that is what you want then it makes sense to go with California Closets.
If you want a reasonable closet system without paying a premium then it is time to take a look at Easy Closets.
Final Thoughts
Look into these factors when choosing between Easy Closets vs California Closets.
California Closets is all about premium finishing, high-grade materials, and a complete consultation phase designed to personalize each detail. In comparison, Easy Closets focuses on offering affordability, a good set of closets, and stable customer service.
Both closet companies stand out in their own right.
It will come down to what you want as a customer. Do you want a premium service from day one or do you want an affordable system?
This is going to end up deciding for you.
It is highly recommended to have a set budget in place before you venture down this path. As a result, you will get a much better look at what is available and what will work for your home.
Take the time to sit down and speak to a specialist from California Closets and then begin the rest of the process.
Here's More On Closets: