When it comes to choosing the right bed for your room, it is important to think about specific elements.
Most people will only think about the base, height, and headboard. However, you should also think about the footboard as that can have an impact on how you rest and how the bed looks once set up.
The one question you want to ask is, footboard or no footboard?
The benefits of a footboard include it looks cleaner, can hide imperfections in the bedding, and has a more traditional aesthetic. The negatives include restricted space for your feet, constricted look, and they're costly.
It's important to think about this as a key investment that you will want to consider in greater detail.
For some, a footboard is a must as that is what a traditional bed looks like. While other people could care less about this detail and simply want more foot space when they lie down at night.
This article will compare having a footboard vs. having no footboard in your bedroom.
No products found.
Comparing Footboard Vs No Footboard In Bedroom
1. Foot Space
When it comes to the benefits of having no footboard, it's time to start with the amount of space that opens up.
You are going to be restricted for space when a footboard is there.
It acts as a solid endpoint for the bed, which takes away from how you lie down at night. For those who are taller and take up more space, the footboard is a hassle to deal with and quite uncomfortable.
On the other hand, it also offers a solid endpoint for the bed as a whole. This makes it look like one unit, which is appealing to those from an interior design perspective.
If you are someone that is going to have their feet extend past the edge of the bed then a footboard is a serious negative.
You will want to get rid of the footboard right away.
If this does not matter to you then foot space is likely not an issue you will consider.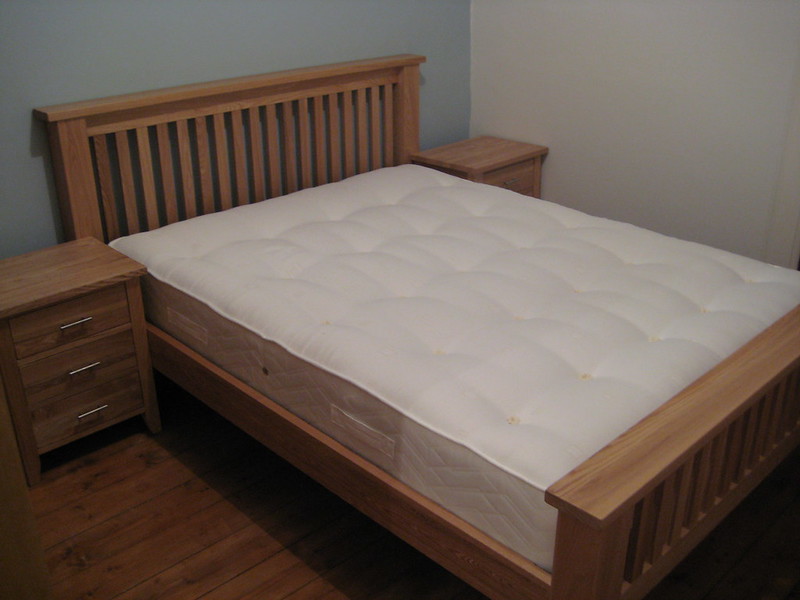 2. Traditional Appearance
There are specific designs that have stood the test of time when it comes to bed frames and how a bed is supposed to look.
In the past, a footboard has been considered a premium element and a part of a "luxury" bedroom.
This is why a lot of people continue to prefer the footboard even when it does not work well with their sleeping needs.
If you are focused on maintaining a traditional theme then it is best to keep the footboard in place.
If not, you will want to think about going without the footboard as it will open up visual space while also modernizing the room.
3. Cost
It's always important to think about the cost.
Going with a footboard means you are adding to the cost of the bed. This is an additional element that is going to be made of the same material, which means it will also add to the overall cost to the manufacturer.
This is why beds that don't have a footboard tend to be more cost-effective.
It is also the same reason why the footboard is seen as a luxury.
You will have to weigh the pros and cons of getting a footboard when it comes to your budget.
4. Ability To Hide Imperfections
This is a key detail that might get overlooked.
A footboard is great for those who tend to leave the comforter hanging to one side or don't clean their bed as soon as they get up.
The same applies to those who worry about slight imperfections in the bedding.
A footboard will hide all of this for you.
However, if there is no footboard, it is the first thing a person is going to notice as soon as they walk into the bedroom. This can be off-putting and it might be a reason you want to stick to the footboard.
Final Thoughts
Footboard or no footboard?
The advantages of a footboard include hiding imperfections in the bedding, offering a more traditional design and being seen as a luxury feature. On the other hand, the negatives include a lack of space, a bulkier look, and a more expensive cost.
You will have to think about what the pros and cons mean to you.
Some will always want a footboard and the cons won't matter. This is a subjective decision and one you are going to want to think about based on your sleeping needs.
A person should always prioritize how they rest at night as this will play a greater role than the interior design aspect of this decision.
Here's More On Bedrooms: