When it comes to a fully functional gas stove, you have to account for how much power it uses along with the smells it produces.
Anything odd should be addressed as soon as possible due to the damage a malfunctioning gas stove can do. It can easily become a safety hazard, which is why you have to be alert.
A concern that pops up from time to time is when a gas stove smells like kerosene.
A gas stove can smell like kerosene when natural gas is leaking from somewhere. This is dangerous and the main supply line should be turned off until the issue is addressed. Start by checking the gas line, burners, and all other relevant components to find the source of the leak.
You cannot let this issue stay as a natural gas leak is significantly dangerous and it is not something to disregard.
Your first step should be to turn off the main gas valve going to the stove and then begin inspecting what the issue is. You should also vent the room to make sure air is flowing through the kitchen.
This article will explain more about what to do if your gas stove smells like kerosene.
No products found.
Steps To Follow If Your Gas Stove Smells Like Kerosene
1. Immediately Turn Off The Main Gas Valve
Before doing anything else, you will want to turn off the main gas valve.
if a gas stove smells funny, you can't compromise on safety. This is a major safety concern and it's something to take seriously due to the nature of a gas appliance in the home.
Start by going to the main gas valve and turning it off right away.
You will want to ensure gas is not flowing through to the gas stove or to the line that is connecting to the appliance. There might be a leak present that you are unaware of and it's best to take care of the issue at the root until you repair the line.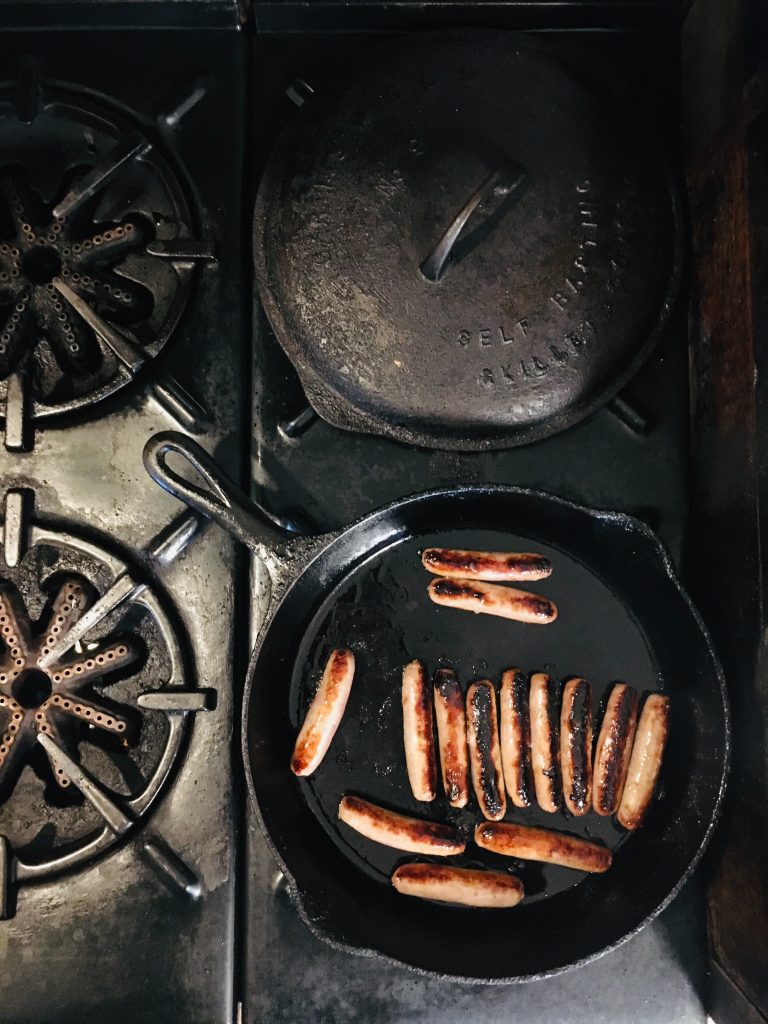 2. Inspect Gas Line Going To The Stove
When a house smells like lighter fluid, you will need to head to the gas appliance in your home.
You will want to inspect the gas line going to the stove.
This is often the root of the issue and what needs to be addressed when it comes to doing things the right way. Inspect the gas line for damage including any opening that seems to have occurred near the connecting points.
This happens with older gas lines, which is why you should get a specialist to look at them once in a while.
3. Inspect Burners And Internal Components
You will also want to start inspecting the burners and/or other internal components that are near the gas line.
The kerosene smell in the house is dangerous and you will want to figure out where it's coming from whether it's the burner or any other component in the home.
You will want to test the burner to see if the smell is coming from one of them. This is rare but it is still something to think about.
Continue to look into this when you are figuring out what is causing the main issue.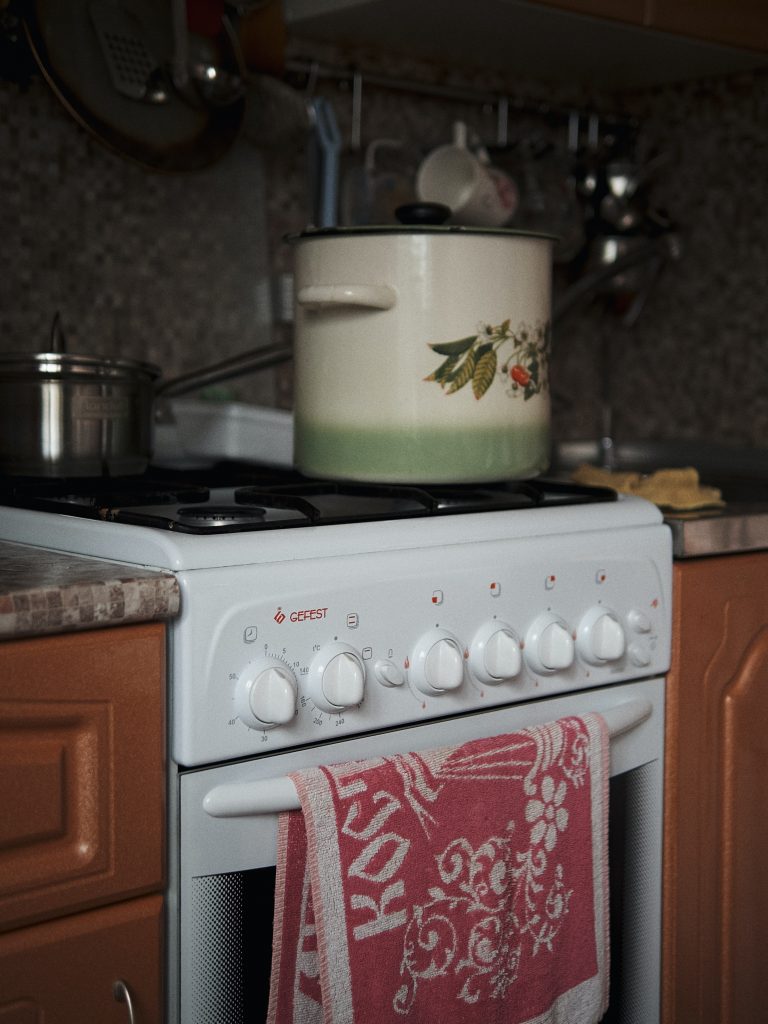 4. Speak To The Gas Company Or Specialist
Now, you are going to want to speak to a gas company.
This should happen whether you have fixed the issue or not. Do not let the room sit "as-is" because venting the air will have to be done.
You need to make sure the room is not sitting with a kerosene smell for too long. This is dangerous and it will make things worse as time goes on.
Your goal should be to vent the space and then get a gas company specialist or a general specialist to look at the main gas line.
They will have the right tools to dig deeper into this issue and figure out what is going on.
Final Thoughts
These are the main reasons your gas stove smells like kerosene.
A gas stove that smells like kerosene is dangerous and should be inspected in great detail. The first step is to turn off the main gas valve, inspect the gas line, and then inspect the burners. It's also important to speak to a gas company specialist to have the entire property inspected for a gas leak.
Do not take this lightly as it's dangerous and can pose a risk to your well-being. This is why it's best to stay on top of this and make sure there is no kerosene smell in the house.
Read More On Kitchens: