Grease is a common concern when it comes to modern dishwashers.
If there's enough grease on the dishes that are going in, this can become a problem for your appliance. It might seem okay at first, but the problem could worsen to the point where nothing cleans properly.
Your best option is to learn how to remove grease buildup in a dishwasher.
To remove grease buildup in a dishwasher, start by pouring 3 cups of white vinegar into a dishwasher-friendly bowl. Place it at the bottom of an empty dishwasher and run it on the hottest rinse cycle. This will remove the grease right away.
If necessary, you can always repeat the process until you are satisfied.
For the most part, one cycle is going to be more than enough to get rid of grease in the dishwasher without damaging anything inside.
This guide will provide a step-by-step look at what you have to do when getting rid of grease buildup in a dishwasher.
No products found.
Steps On How To Get Rid Of Grease Buildup In DIshwasher
1. Pour 3 Cups of White Vinegar Into Bowl
When learning how to get rid of grease buildup in a dishwasher, you need to have the right cleaning agent to get the job done.
In this example, the best option is to use pure white vinegar.
This works well in cleansing the surfaces inside of a dishwasher without harming anything. Of course, you can also use a simple dishwasher cleaning agent if that is what you wish to use.
However, white vinegar is far more potent and is going to work well right away.
To do this properly, grab a dishwasher-friendly bowl and pour 3 cups of white vinegar into it.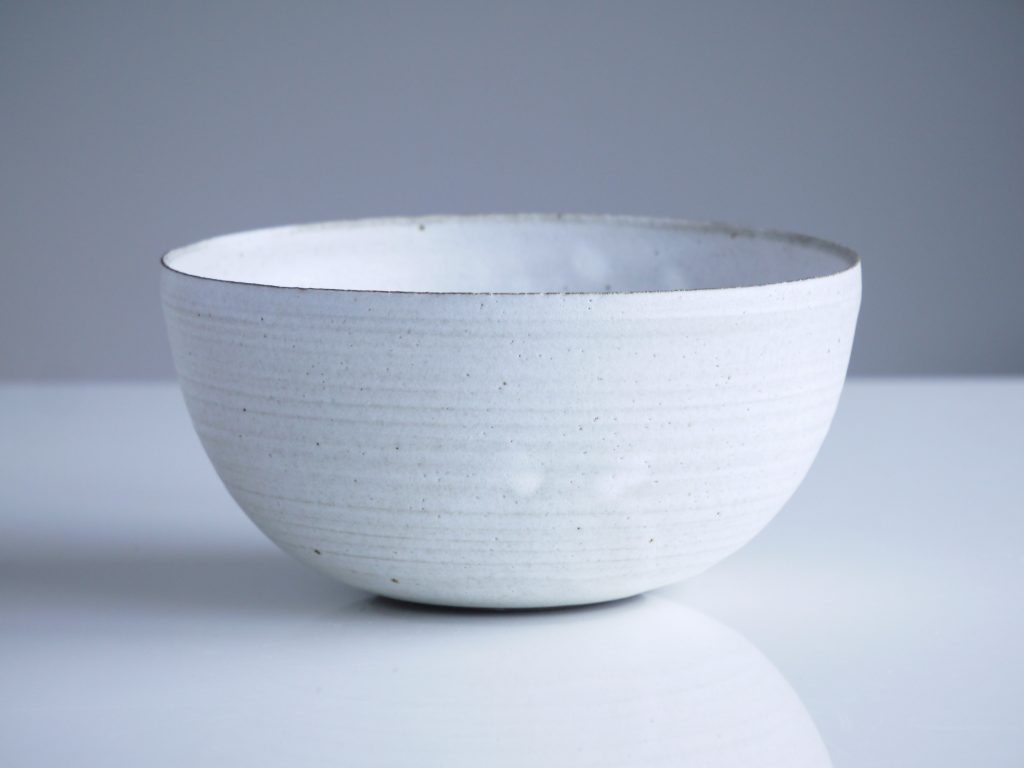 2. Place Bowl At The Bottom Of Empty Dishwasher
Once the dishwasher-friendly bowl is ready to go, you are going to create room to place the bowl at the bottom of the appliance.
What about the racks?
You are recommended to remove the racks and clean them separately.
However, you can also just remove the bottom rack to create space for the bowl. Wash that rack separately and keep the top rack(s) on.
You will then want to make sure the bowl is centered near the bottom of the dishwasher. This is to ensure it covers the entire space and water accesses it easily once the hot water cycle starts.
3. Run Hot Water Cycle
You will want to run a hot water cycle.
The hot water cycle is good because it will help cleanse the surfaces inside the dishwasher properly.
You have to be thorough and make sure you are as careful as you can be. This includes keeping the cycle running from start to finish.
Once the white vinegar interacts with the hot water, it's going to start removing the grease buildup in the dishwasher.
You are going to notice a change as soon as you open the dishwasher once the hot water cycle is done.
At this point, most people will be happy with how the dishwasher looks.
However, what if you see a bit of grease on parts of the interior? Does this mean you have to ignore it?
No, you can take a clean cloth and wipe it away as the grease should be loose by now. It will be easy to wipe.
4. Repeat The Process (If Necessary)
If there's quite a bit of grease still leftover, it's best to repeat the process one more time.
This should get rid of the remaining grease and also allow you to wipe away anything that is still there.
This is key when you want to do things the right way.
What Causes Greasy Buildup In Dishwasher?
Greasy building in a dishwasher is caused by dirty dishes leaving grease behind and the detergent not cleansing the surfaces properly. It's also possible for the heating element to stop working causing the rinse cycle to be less effective.
Final Thoughts
This is the best way to remove grease buildup in a dishwasher without ruining anything inside the appliance.
To remove grease buildup in a dishwasher, start by pouring three cups of pure white vinegar into a dishwasher-friendly bowl. Place the bowl at the bottom of your dishwasher and rinse it on the highest hot water cycle.
When done right, this is going to get rid of the grease in your dishwasher instantly.
If there was substantial grease inside, you will have to go through and wipe it with a rag. You can also repeat the process to get better results. This is a subjective call based on what you see in front of you.
Read More On Kitchens: