Before replacing grout on tile flooring, it's important to know what is causing it to not function as desired.
Grout serves a purpose and is a filler between tiles and joints. If the grout is unstable, it is going to have a detrimental impact on everything else about the flooring.
This is why you have to be diligent and understand why grout is coming out between tiles.
Grout can start coming out between tiles if the floor has become unstable or has shifted. This can occur due to a wide array of reasons including structural issues, environmental changes, and/or the natural degradation of the tiles. To fix this issue, remove excess grout, apply new grout, and let it dry.
In older properties, it's common for grout to start coming out of the tiles. This happens as the shifting process is exaggerated and the tiles don't sit as they are supposed to.
If you do notice this, simple removal of the grout and re-application should get the job done and reset the tiles.
This guide will explain what to do with grout coming out between tiles and how to fix it.
No products found.
How To Fix Grout Coming Out Between Tiles
1. Remove The Excess Grout
If grout comes out between tiles, it's likely due to a shift in the flooring.
The grout is supposed to fill those gaps, but when the tiles shift, this pushes the grout up as it squeezes between the tiles.
It's important to act fast or the tiles will break down. This includes resetting the tiles to ensure they're locked into place with the grout.
To do this, you will have to start by cleaning up the mess.
This means removing the excess grout that has spilled out. This can be done with anything that can remove the grout without damaging the surface of the tiles.
Be methodical during this step and gradually work your way through the tiles one by one.
2. Reset The Tiles
Before applying new grout, it's important to reset the tiles.
Since the tiles will have shifted, you are going to have to consider their positioning. This might not be possible depending on how much grout has come out.
If it is a lot, you will have an easier time resetting the tiles because they won't be locked into place.
If it is a small amount, you can continue to clean up the excess grout and then press the tiles down to ensure they're still settled in place.
After you do this, it's time to work on applying new grout to the tiles.
3. Reapply The Grout
For this step, you have to make sure the consistency is there.
For example, you will want to take the grout and apply it evenly throughout the tiled area. This is the only way to ensure it does not continue to spill out and/or shift the tiles.
Be patient and ensure you are using high-quality grout for your tiles.
If you pay attention to this right now, you are going to see far better results than if you don't. A lot of people attempt to apply as much grout as they can when that is unnecessary.
Sometimes, all you are going to need is a small amount to replace what has come out.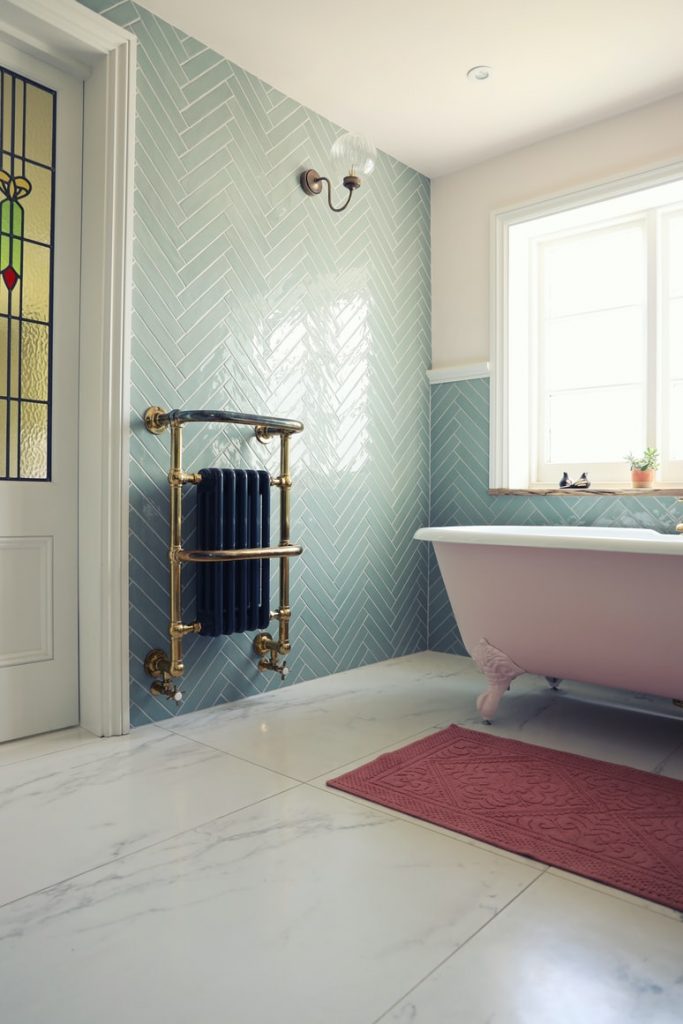 4. Let The Grout Dry Overnight Before Sealing It
The last step is to seal the grout.
Before doing this, you will have to make sure to apply the grout and then let it settle. For this to happen, you can't seal the grout until it is fully dry.
How long is this going to end up taking?
For the most part, it will take at least 24 hours but it can extend past this amount depending on the conditions in your space.
Most experts will recommend up to 48 hours to ensure the grout is dry before sealing it using a specialized grout sealant.
Final Thoughts
These are the steps to consider if the grout keeps coming out between tiles.
If grout keeps coming out between tiles, this means the tiles are shifting due to environmental or structural issues. To fix the problem, remove the excess grout, reset the tiles, apply new grout, and seal it using a high-performance grout sealant.
This multi-step process is the best way to ensure your grout settles into place and does not keep coming out between tiles.
It is also recommended to pay attention to structural issues and fix them. If there is a reason the tiles keep shifting, you will want to correct that including potential moisture that has leaked underneath them.
Otherwise, the issues will continue every other month.
Read More On Bathrooms: