To the surprise of many, it is possible to paint a couch and have it look amazing.
Most people assume the only way to change a couch's color is by replacing the fabric. Indeed, that is one strategy you can implement, but it's also possible to have fabric-friendly paint applied to the sofa.
One detail you will want to focus on is, how to paint a couch and keep it soft.
To paint a couch and keep it soft, mix a quart of fabric paint, a cup of water, and 15 ounces of fabric textile medium. This will create a refined, textile-friendly paint that keeps the couch soft once done.
Of course, if you start applying chalk paint directly on the couch, it's going to have a rough texture to it. This is uncomfortable and the last thing you are going to want when painting this type of furniture.
This guide will explain more about how to paint a couch and keep it soft.
No products found.
Steps On How To Paint A Couch And Keep It Soft
1. Use Fabric Paint
The first step is to buy quality paint for your couch.
Without the best paint for a couch, you will end up using paint that is stiff, difficult to apply, and will crack as soon as it's on the fabric.
You can't allow this to happen and the main reason has to do with the type of fabric paint you're using.
It's better to go with quality fabric paint that is made for the type of fabric you're painting on the couch.
The reason for this is simple.
You will want something that provides an even finish and is not going to be rough to the touch. Since people will sit on the couch, they will know when it's stiff and/or impossible to use without feeling uncomfortable.
Due to this, use high-grade fabric paint.
2. Mix Paint With Water + Fabric Textile Medium
When painting a couch, you will want to soften the fabric paint.
How are you going to do this?
What you will need to do is take the fabric paint, mix it with water, and fabric textile medium.
The formulation is going to be – a quart of fabric paint + a cup of water + 15 ounces of fabric textile medium.
Make sure the consistency is even when you are mixing the ingredients. You have to ensure it is done in a way where the formulation still offers a consistent thickness.
If you do this well, the paint is going to be a breeze to apply.
3. Apply Evenly
You should look to apply the paint evenly.
This is one of the most important steps in the process and something a lot of people ignore when they paint a couch.
You have to use a soft brush that is going to spread the paint without scratching or tearing the fabric.
It is also important to do multiple coats to avoid gaps in the paint. This is when it starts looking awful, especially when a person sits down.
Plan for this and make sure you are painting the couch evenly.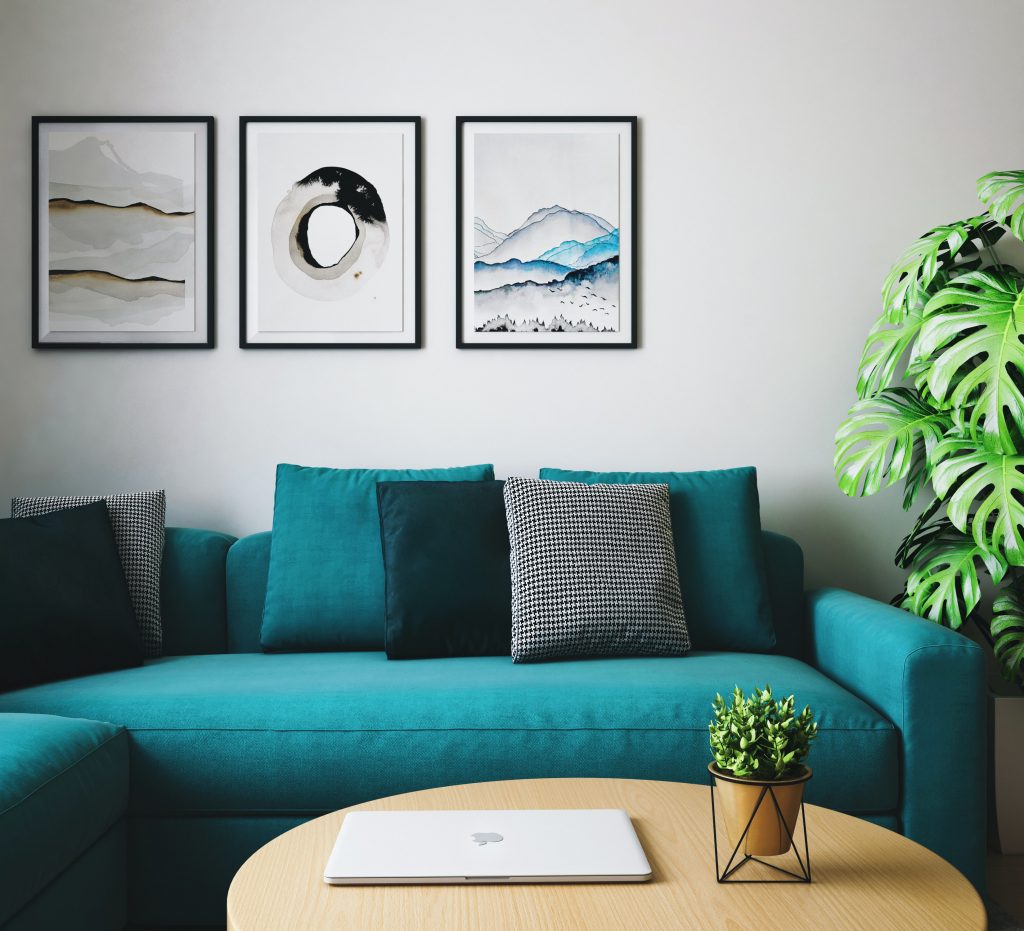 4. Let The Couch Dry For Two Days
The final step is to let the couch dry after painting it.
This is a common mistake because people don't let the couch dry as much as it needs to. This means the couch becomes rigid and/or starts cracking since the paint didn't settle.
For the most part, fabric paint is not going to need that much time to dry but it is still smart to err on the side of caution.
It will save you a lot of trouble later.
Just wait 48 hours and then sit on the couch. It will look good and you will know the fabric paint has already dried.
Final Thoughts
Follow these steps when learning how to paint a couch and keep it soft.
When it's time to paint a couch and keep it soft, use a quart of fabric paint mixed with a cup of water, and 15 ounces of fabric textile medium. Apply two coats of this formulation and let it dry for 48 hours.
The result will be a perfectly painted couch that is in tune with your stylistic needs. It will also feel soft to the touch, which is never a bad thing for those who want to change the color of their couch.
With the right formulation, you are going to have the type of paint that will settle nicely.
Read More On Living Rooms: