Is your refrigerator not running any longer?
It's one thing for a fridge to stop running and another for the sound to stop. In most cases, a fridge might not cool well but it is still going to have a gentle hum that's noticeable in the background letting you know it's trying to keep going.
This is why you may ask, why has the refrigerator stopped running with no sound?!
A refrigerator that has stopped running with no sound likely has a malfunctioning compressor. The compressor is responsible for circulating refrigerant through the system. It is designed to regulate the internal temperature of the fridge by moving the refrigerant. To fix this issue, it's best to turn off the power to the fridge, let it sit for a few hours, and try again. If not, the compressor has to be replaced.
It's often assumed the sound comes from other components inside the fridge but it is the compressor that makes that humming noise you are accustomed to.
Due to this, it's recommended to look at whether or not the fridge's compressor has been damaged.
This article will explain how to fix a damaged compressor in the fridge and why it is not making any sound.
Sale
Fridge Ninja Fridge Deodorizer (2 Pack) - More Effective...
Removes Odor; Carbon Neutral Product more effective than baking soda as a fridge smell eliminator
Groceries Fresher For Longer; Removes food gas and controls humidity to keep produce fresh
Natural Activated Charcoal; Fridge odor remover with natural activated charcoal
Last update on 2023-01-30 / Affiliate links / Images from Amazon Product Advertising API
Steps On How To Fix Refrigerator With No Sound
1. Check The Compressor
Your main goal should be to check the compressor in the fridge.
This is not going to be easy with certain models, which means it's best to move on to the next step. Before doing so, increase the cooling in the fridge to see if that changes anything.
Sometimes, it's the settings that go haywire causing the fridge to stop working the way it is engineered to.
After doing this, you are going to want to take a peek at the compressor. This tends to be near the bottom of the fridge and can be accessed through a back panel.
Do not remove the compressor unless you have done this before!
If you remove the compressor, it might not be easy to put it back in place. This is why the best course of action is to look at other types of solutions including what has been mentioned below in the coming steps.
2. Unplug The Fridge
If a fridge is not making noise but the light is on, this means the power supply is okay.
However, the compressor might not be receiving power or it might not be working the way it needs to. This is why the refrigerator is not making noise even when it is on.
To get rid of this problem, a good option is to reset the appliance.
To do this, you are going to take out the plug and let it sit. The premise behind doing this is to make sure power is not circulating through the fridge for a few hours.
A lot of issues can start from this.
If you reset the appliance, it might be enough for the compressor to restart and work properly.
3. Turn On The Fridge After 2-3 Hours
After you have let it sit for at least 2-3 hours, the idea is to turn on the fridge by plugging it back in.
When doing this, you will want to slowly ramp up the cooling to see how the compressor responds. In most cases, you are going to start hearing a faint noise as soon as the fridge has been plugged in.
This means you can let it continue to run and the noise will be back to what you want it to be.
If not, this means the compressor has blown out and it needs to be repaired or replaced. This can be a costly investment and something you want to avoid unless there is no other option left in front of you.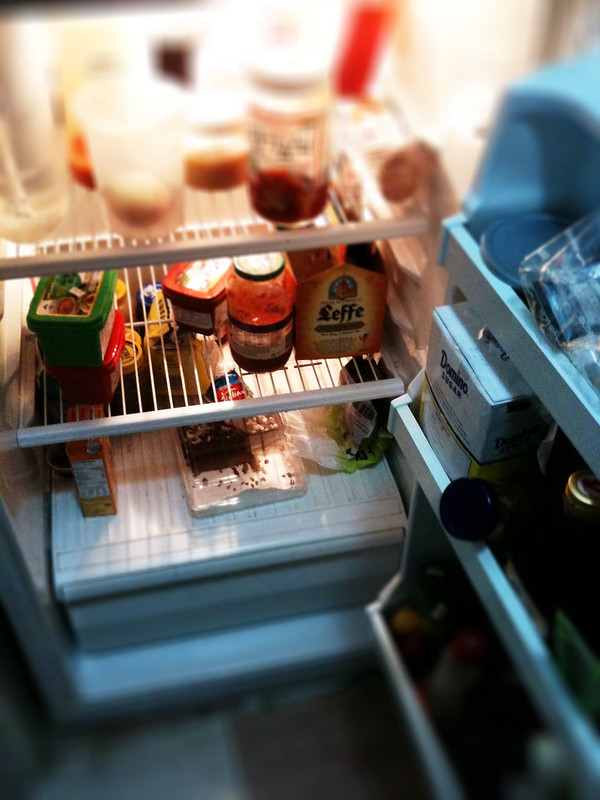 4. Replace The Compressor (If Necessary)
As mentioned, the compressor is going to be expensive to fix or replace.
Most people have to end up paying $200-$300 for a complete replacement. This can rise depending on the make and model of the appliance.
Take the time to speak to a specialist and learn more about your options.
Final Thoughts
These are the steps to follow if your refrigerator stopped running with no sound.
A refrigerator that has stopped running and is not making sound likely has a damaged compressor. The compressor is responsible for moving refrigerant in the fridge, which is why it creates that humming noise people are used to. To fix the compressor, it's best to reset the fridge by unplugging it for a few hours.
Be patient when working on fixing the compressor as it will take time to reset properly.
Read More On Kitchens: