Rugs are a beautiful accessory in rooms with couches.
There is nothing better than choosing a cozy rug that helps accentuate the room's features. This includes other elements such as the coffee table, curtains, flooring, and more.
Sometimes, a good rug will complete the room's aesthetic and help set the tone.
However, what if the rug is not a good fit? What if the rug is smaller than the couch?
If a rug is smaller than the couch, it's best to avoid placing it under the couch. Instead, keep it centered in the space and use a smaller coffee table to balance things out. There's nothing wrong with a small rug as long as it's placed appropriately.
Of course, if you are someone that wants to cover more space, you will need to invest in a larger rug and there's no way around it.
This is a subjective decision but you can work with a smaller rug in the living room if you want to.
This guide will explain more about what to do if the rug is smaller than the couch and how to go through the different options before deciding.
Best Rug (EDITOR'S CHOICE)
PAGISOFE Fluffy Shaggy Area Rug, 5x8, Soft Fuzzy Rugs for...
✨Super Soft Feeling: This rug is built with a soft velvet surface and a memory-foam, leave this rug feeling soft and...
✨Perfect For Any Room: This plush area rug create an intimate atmosphere with a fluffy shag rug that is versatile enough...
✨Great Color & Complement Your Decor: Beautiful colors to choose from, they are cute and bright, brighten up your kids room...
Last update on 2023-01-27 / Affiliate links / Images from Amazon Product Advertising API
Tips To Follow If Your Rug Is Smaller Than The Couch
1. Find A Central Point In The Room For Small Rug
If a rug is too small for the couch, you have to avoid putting it under the furniture.
This might work for a larger rug but isn't going to get the job done for a smaller rug. All that it is going to do is make the rug look even smaller!
This is why you have to center the small rug in your room.
By putting it in the center, it will be a separate piece that stands out on its own. You will avoid linking its size to the couch that is nearby.
The moment you put the rug under a couch, they become linked as one. This is due to how the eye wanders in the room when observing the various elements.
You want to separate them by having the smaller rug in the middle of the room.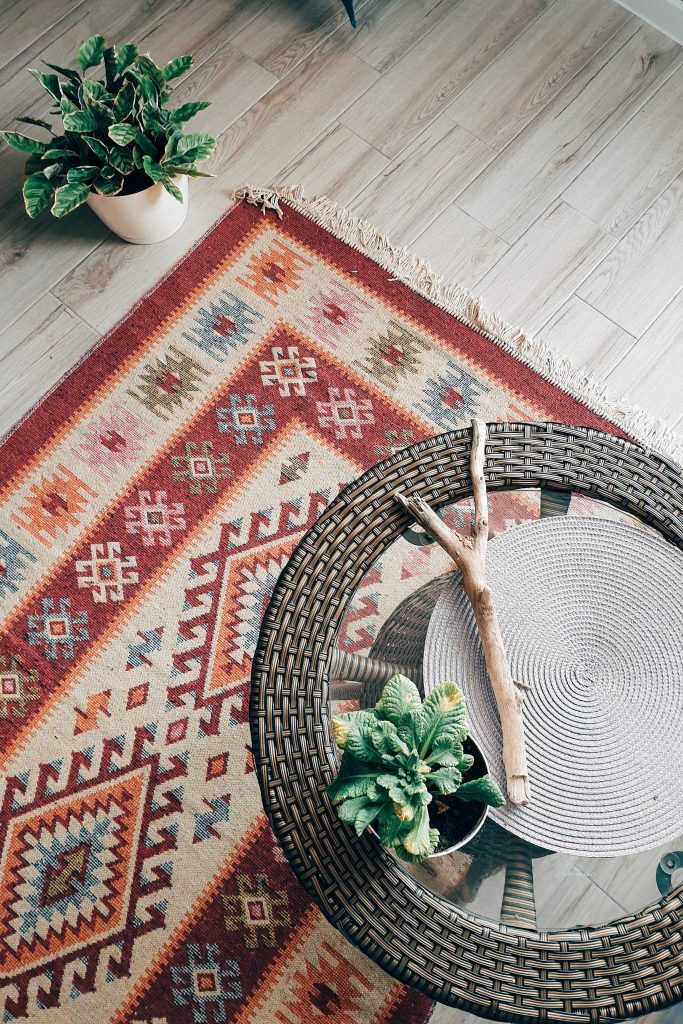 2. Choose a Smaller Decor
This is one of those details that can also be used to make the smaller rug look normal for the room.
In this regard, you are going to want to invest in a smaller coffee table. This simple change is going to go a long way in amplifying the smaller rug's aesthetic.
The same applies to smaller end tables if possible.
Just look to reduce the size of the other elements and watch as the room starts to balance out even when there's a smaller rug.
3. Change The Rug
Have you thought about changing the rug in your room?
When a rug is too small for a couch, you might have to look elsewhere. This includes investing in a brand-new, larger rug.
In most cases, the couch is going to be a far greater investment than the rug. This makes it the obvious element to keep while replacing the smaller rug.
This is up to you and it comes down to how important the smaller rug is to you and whether or not you have the funds to invest in a new rug.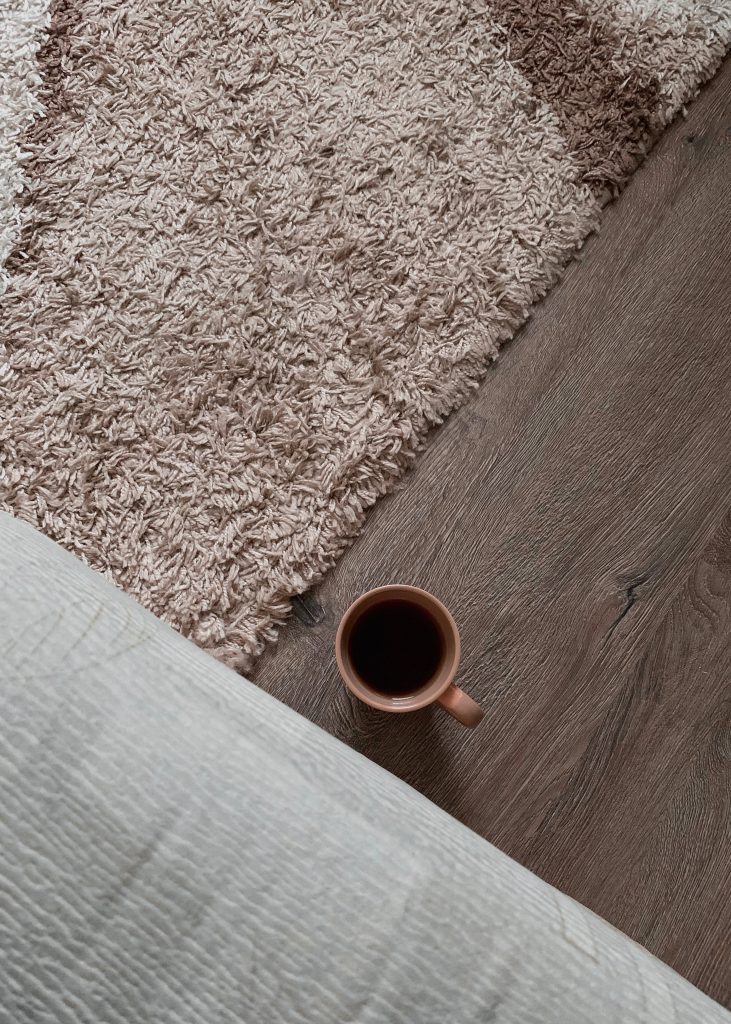 Can Rug Be Shorter Than Couch?
A rug can be shorter than a couch. To do this right, keep the rug centered in the room and use a smaller coffee table. This will help keep the proportions even and ensure the rug doesn't look out of place.
It's becoming more and more common for people to invest in smaller rugs because they help open up visual space by showing more of the floor.
This is often important for those who have just invested in new hardwood flooring and/or want to showcase their flooring instead of covering it with an oversized rug.
Final Thoughts
These are the tips to consider if a rug is smaller than the couch.
If a rug is smaller than the couch, aim to center the rug in your room. Do not place the rug under the couch as this will make the rug look even smaller. Also, look to buy a smaller coffee table to make things look proportionate.
It is these finer details that can elevate how a small rug looks in your room once set up.
Don't automatically assume the small rug will look odd. It can be used in any modern room without looking out of place. It's just about getting things right and ensuring you are centering it in the room.
Read More On Living Rooms: