Setting up the shower door is often an underrated part of the bathroom design.
Functionality matters and it's important to consider where the shower door is installed. If it is in the wrong spot, this will not only impact your showering experience but also how you use the bathroom during the day.
Keeping this in mind, you will want to start by asking, which side should a shower door open?
A shower door can open to the left or right. It's recommended for the door to open outwards to ensure exiting the tub is easy. This is a standard building code requirement. Most modern shower doors come with a reversible hinge, which allows for them to be swapped to the left or right depending on what works best for you.
It's smart to install the shower door in a way that doesn't block your path. This is important and has to be a top priority when making a decision.
Let's take a look at the main factors to consider when deciding which side a shower door should open.
No products found.
Things To Consider When Installing a Shower Door
1. Surrounding Fixtures
A shower door should open with the surrounding fixtures in mind.
If you have a sink nearby, it does not make sense to have the shower door thud against it every time. This will damage both the sink and shower door.
As a result, you would have it swing in the opposite direction to make sure it is out of the way. This is a simple detail you have to think about with each bathroom's layout.
If the shower door opens the wrong way, it will create usability issues that are not worth dealing with. Keep things simple and always ensure the shower door has enough space to swing freely whether it's to the left or right.
If you do this, you are going to see far better results and the shower door is going to open properly.
2. Building Code
When figuring out where the shower door should be located, you have to account for local building regulations.
This is essential if you are looking to legitimize the installation and don't want to face issues down the road when it's time to sell your property.
To keep things simple, read through the building code and find out what your options are. In most cases, the shower door has to open outwards. It's fine for the shower door to swing in as well, but it has to also open outwards.
The reason for this has to do with your safety.
You don't want the shower door to only swing inside as that will make it harder to exit if you are in trouble.
3. Usability
Another detail to think about is usability when it comes to a shower door and how it is set up.
Since shower doors can be reversed, you are not always restricted to one option. However, in the beginning, it's best to look at usability.
This means how are you going to use the shower door during the day? Will it be easier to open it to the left or the right?
Keep this in mind and then decide where the shower door is going to be set up. This makes a real difference when it comes to using a shower door properly.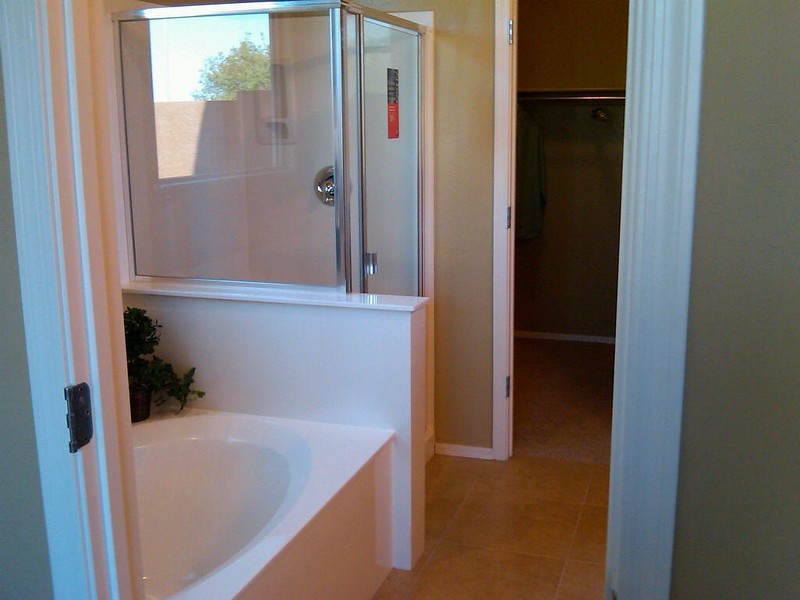 4. Access to the Shower Valve
A lot of property owners don't realize this, but taking a shower starts when you open the shower door.
This means you have to make sure the shower valve is accessible from outside the shower. Otherwise, you will always have to step inside to turn on the shower.
This can get frustrating as it will not allow you to warm the water from outside the tub.
This is why whichever side the shower door opens should be focused on accessibility. This means you should have the ability to reach over and turn on the shower without stepping into the tub.
Final Thoughts
Which side should a shower door open?
The shower door can open to the left or right. The main requirement is for a shower door to open outwards as this is a safety requirement according to modern building regulations. New-age shower doors are reversible, which means they can be changed to the opposite side when necessary.
Take the time to set up the shower door in the right spot. This includes making sure it does not hit anything when you open it outwards.
Read More On Bathrooms: