A damaged light fixture is not always easy to fix.
Most people will look to change the light bulb and that is indeed one of the potential issues that can arise. However, it's also important to dig deeper to understand what can go wrong in a situation such as this and what to look out for.
There are several reasons for a light fixture not working.
A light fixture might stop working because of a burnt light bulb, loose wiring, or the main power supply getting shut off. It's recommended to change the light bulb and reset the power supply to see if it helps.
In some cases, you will have to call an electrician to see where the wiring has become loose. It's rare for this to happen but it is a good idea to look. If there is loose wiring, this can also pose a safety risk and spark a fire indoors.
Here is a breakdown of some of the reasons a light isn't working and what to do about it at home.
No products found.
Reasons Your Light Fixture Is Not Working
1. Burnt Light Bulb
If a light is not working but has power then it likely has to do with a burnt light bulb.
Most light bulbs are going to last for a few months before dying out. This is why you have to be on the ball and make sure to have light bulbs ready to go at home.
This is the only way to swap out the burnt light bulb with a brand-new one.
Before changing the light bulb, it's best to see if it has come loose. There are times when the light bulb is okay but it has loosened due to movement. When this happens, the light bulb will stop working the way you want it to.
Try tightening the bulb and then give it a shot.
If it still doesn't work then you will want to change the bulb.
2. Loose Connection
With a ceiling light fixture not working, it becomes imperative to figure out what is going on. The best way to test the fixture is to inspect the connection.
This includes the bulb, wires, and anything else that is running to the fixture.
Don't assume a connection is okay before you take a proper look. This is the only way to make sure the connection isn't damaged and will continue to work as you want it to.
Keep this in mind when it comes to testing the connection to see how it works. This can happen when a new light fixture is not working.
3. Power Supply Turned Off
One of the more common issues has to do with the power supply at home.
Your power supply might have been turned off. This can cause a situation where there is nothing going to the light fixture and that is what causes it to not work at all.
You will want to take the time to test the power supply and turn it on. Just resetting the power supply can help all of the light fixtures at home work.
To see if this is the problem, you can also test other units in the same room. If the power supply is gone, everything will stop working together. When this happens, it is almost always going to be the root source.
This is why there is no power to the ceiling light.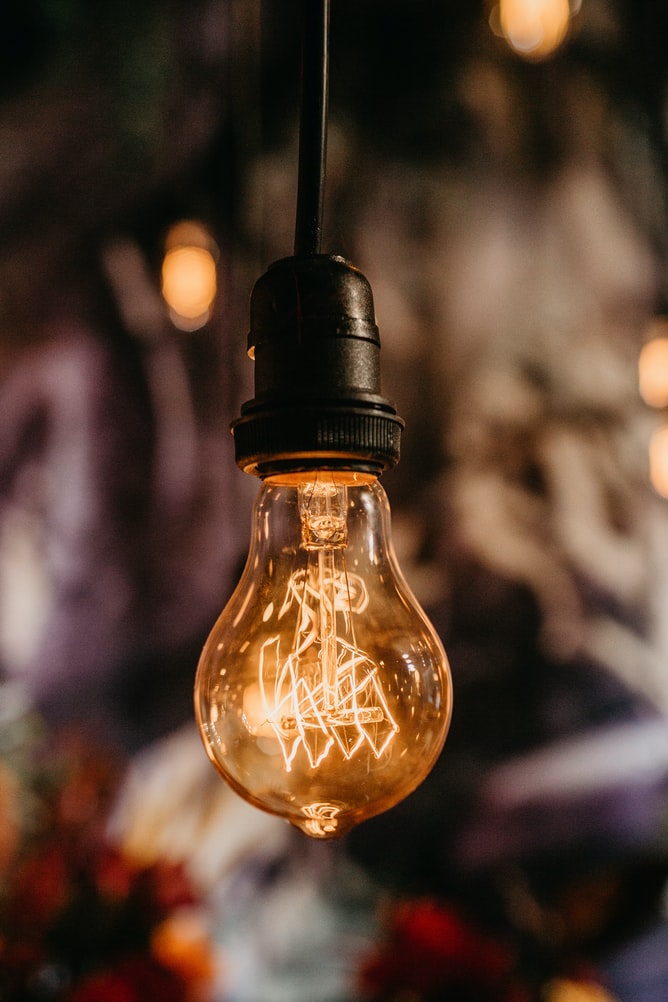 4. Light Bulb Socket Is Damaged
It's possible the light bulb socket has been ruined.
This can occur depending on the connection and power going into the socket. When this happens, it's common for the light bulb to stop working as there is nothing to spark it.
Your goal will be to replace the light socket and then test the bulb to see if it's working.
Final Thoughts
These are the main reasons a light fixture is not working.
A light fixture can stop working because the main power supply has been shut off, the light bulb is burnt, or the wiring is loose. Each situation is unique and it's best to test the light fixture to see what's going on.
The first change should be the light bulb. This is the easiest fix and the most common reason for a lighting fixture not working at home.
Be methodical with what you are doing and take your time with each step in the process. This is the only way to make sure you see the results that you want.
Remember, whenever you do work on a lighting fixture, always turn off the power supply. You don't want to get electrocuted while testing the bulb or any other relevant component.
Read More On Living Rooms: