Choosing the right type of mortar for your flooring demands attention to detail.
You cannot choose something based on assumptions. Each situation is unique and that's why it's important to look at what works well for your flooring.
Keeping this in mind, you will want to compare thinset vs thick-set mortar.
Thinset mortar is a more affordable, easy to install option compared to thick-set mortar. However, thick-set mortar does well on elevated surfaces, provides more durability, and is a versatile material for different environments. It often comes down to what works best for your specific project.
The most important thing a person can do is go through the different options. List all of the variables and go from there.
This article will explain thinset vs thick-set mortar in greater detail to make your choice easier.
No products found.
What Is Thinset?
Thinset mortar is a premium formulation comprised of finely graded sand, cement, and a water retention compound. This ensures the cement settles properly and provides a resolute finish.
This material also goes by the name thinset cement, drybond mortar, and dry-set mortar.
It is common for this cement to be used with a thin layer. This is done to ensure the finishing is more robust without excessive thickness. It is often better for flatter surfaces due to this reason.
What Is Thick-Set Mortar?
Thick-set mortar refers to a material that is substantial with a blend of cement, water retention compound, and finely graded sand. It is often used to create a finish that's at least 1-1/4″ to 2″ thick. This ensures it provides a robust, well-designed finish regardless of the surface.
A good example of this can be a surface that's uneven or sloped.
Thick-set mortar helps stabilize the surface and creates a more balanced finish. It's often used in uneven settings for this reason.
Comparing Thinset Vs. Thick-Set Mortar
1. Installation Time
The first detail to think about is the installation time.
Thinset mortar tends to be easier to install and has a faster turnaround. This is due to it having a thinner finish, which dries faster.
On the other hand, thick-set mortar takes a longer time to settle but also has a more robust finish. There is a give and take when it comes to what matters most to you in a situation such as this.
Some will want a faster turnaround while others are focused on durability.
2. Affordability
When comparing thick-set mortar and thinset, it's essential to consider your budget too.
Thinset mortar tends to be far more affordable as you are using less material over the same amount of space.
On the other hand, thick-set mortar is slightly more expensive due to the formulation. This leads to a thicker finish but also one that is more costly.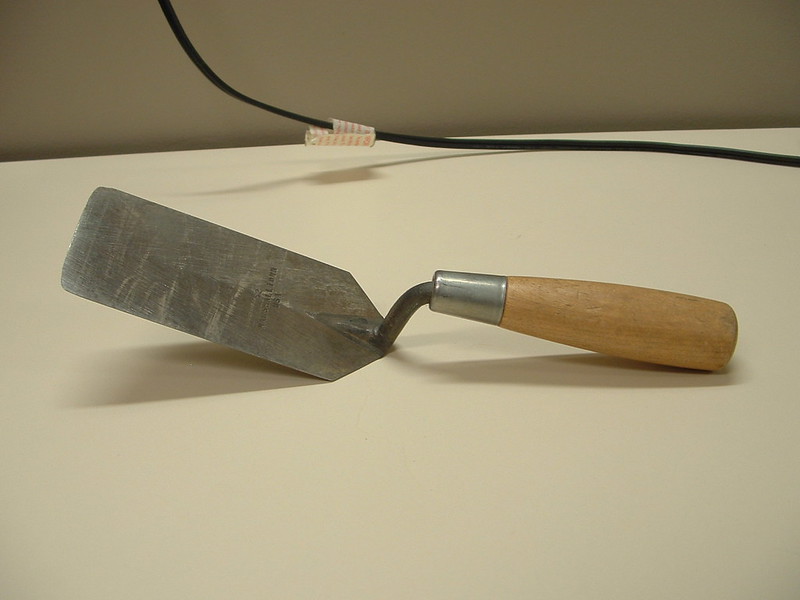 3. Quality
The quality tends to be good with both.
However, it often depends on the flooring surface. For example, thinset mortar tends to do better on a flatter surface and is going to spread nicely in such a situation.
While thick-set mortar does better on an uneven or sloped surface. It tends to hold better and maintain its shape as the flooring is installed.
This is why quality is more about how you are going to use the solution once it is in your possession.
4. Versatility
The last thing to think about is versatility.
Thick-set mortar is a far more versatile material in comparison to thinset mortar. It can work on all types of surfaces including flat and uneven settings.
This is valuable for those who just want a durable finish more than anything else. You will not have to settle as you sometimes do with thinset mortar.
Final Thoughts
These are the details to think about with thinset vs thick-set mortar.
When comparing thinset vs thick-set mortar, it comes down to what works best for you. Thinset mortar is far more affordable, offers a faster turnaround, and tends to work well on even sub-floors. On the other hand, thickset mortar is ideal for uneven surfaces, offers a more robust finish, and is good from a versatility perspective.
It's important to consider your situation and then go with what works well.
If you want to save money then it is likely better to go with thinset mortar. If you just want quality and versatility then the thick-set mortar is your best option.
It all comes down to what you are on the hunt for with the project. Both have benefits and it is simply down to what you are after.
Read More On Bathrooms: