A mini fridge is an excellent investment and provides a unique cooling space in the room.
Most people will look to buy a good mini fridge for their room and then set it up anywhere. This is not smart and might make the appliance inefficient once it is ready to go.
Due to this, you will want to figure out where to put a mini fridge in your room.
The best place to put a mini fridge in your room is on a hard surface away from the window. This ensures sunlight does overheat the appliance and it remains steady.
It is not recommended to set up a mini fridge inside the closet as this can harm its efficiency. It is also a fire hazard depending on what is inside the closet.
For those wanting to more about where to put a mini fridge in your room, this article will offer helpful tips on what to consider.
Midea WHD-113FSS1 Compact Refrigerator, 3.1 cu ft, Stainless...
Adjustable Temperature Ranges: Refrigerator Compartment 32' to 50' F/ Freezer Compartment -11. 2' to 5'F.Freezer...
Features Adjustable Legs and a Reversible Door that can Open from Left or Right. Door Handle Design-Recessed
Interior Light; Partial automatic defrost
Last update on 2023-02-06 / Affiliate links / Images from Amazon Product Advertising API
Tips For Putting A Mini Fridge In The Room
1. Find a Hard Surface
A hard surface is the first detail to think about with a mini fridge.
In essence, you are not going to want the mini fridge falling and/or becoming unstable. This is dangerous and can also lead to a safety risk depending on where the cord is situated.
This is why a hard surface such as laminate flooring is the way to go.
If you only have carpeting in the room then it is best to find a mat to place the mini fridge on. This will ensure there is enough grip for the mini fridge to remain in place even when it is full.
This is a common mistake that is made when putting a mini fridge in the room.
You don't want a situation where the mini fridge tips over causing everything inside to get ruined. This is a simple detail that you will want to mull over as soon as you can.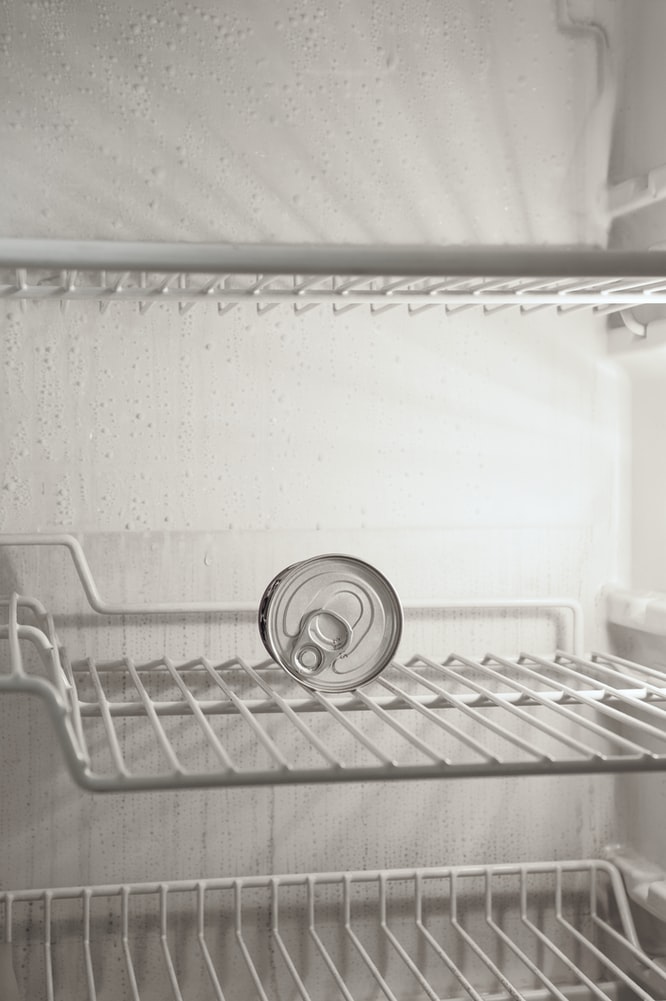 2. Keep Away From The Window
It is also important to make sure sunlight is taken into consideration.
The mini fridge should not be exposed to any type of window in the room. While it might work well, it is also going to be exposed to extreme heat due to how long it is going to be in the sun.
This is not good as overheating will ruin the internal components of a mini fridge and also make it work harder to keep the food at a reasonable temperature.
The sunlight can overheat an appliance such as the mini fridge and reduce its efficiency. It's best to keep it in a shaded part of the room at all times.
It is a lot better to keep it in a shaded part of the bedroom.
This will ensure the mini fridge works the way it is supposed to and doesn't get damaged along the way.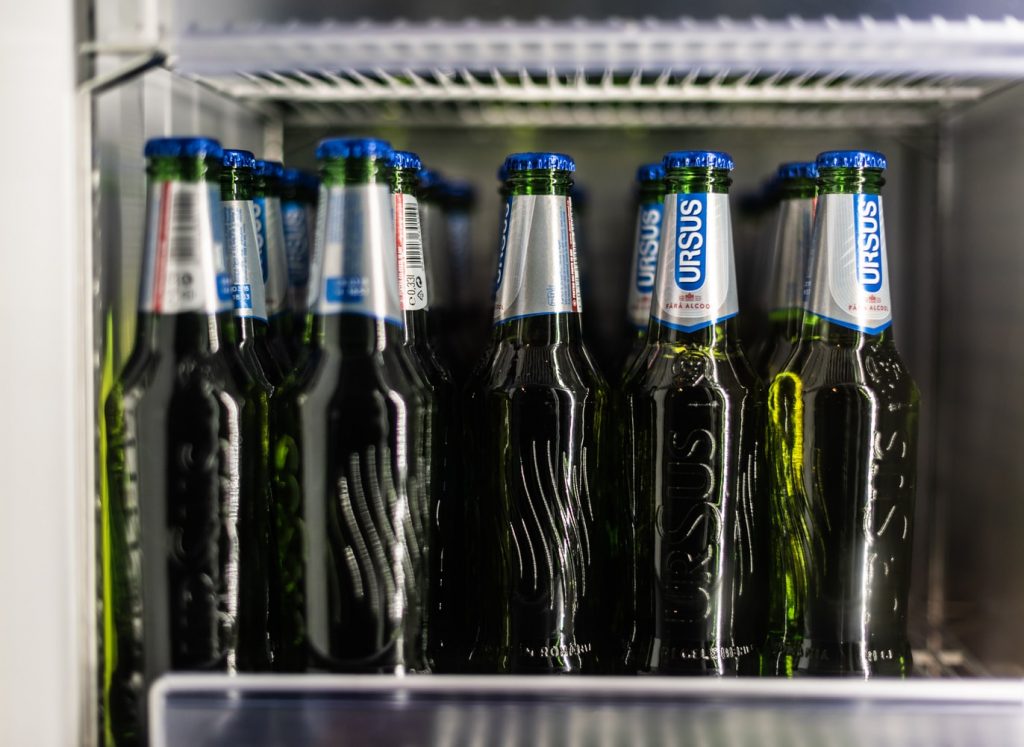 3. Don't Place Inside The Closet
You will also want to avoid placing the mini fridge in the closet.
This is unsafe and is going to lead to inefficient results that are not on par with how a mini fridge should be managed.
The closet is unsafe because of the cord.
The closet is not a safe spot for any appliance and it can pose a safety risk.
The cord could get trapped and it could also become difficult to use over the long term.
This is why it is best to avoid having it in a closet that has too many things in it or where the cord could get stuck.
This is dangerous and something you should avoid. It is better to have the mini fridge out in the open.
Related Questions
1. Where Do You Hide A Mini Fridge?
You can hide a mini fridge against the wall in the corner of a room. This is safe enough for the mini fridge to continue running without it standing out.
2. Is It Safe To Sleep Next To A Mini Fridge?
It is safe to sleep next to a mini fridge as long as the cord is not exposed. It is recommended to maintain a distance of at least 1-2 feet from the mini fridge.
Final Thoughts
These are the tips to keep in mind as you figure out where to put a mini fridge in your room.
It's best to have the mini fridge sitting on a hard surface in the room away from the window. This ensures the mini fridge remains efficient and doesn't pose a safety risk.
Read More On Kitchens: