Salt lamps are renowned for having an orange glow that's noticeable from afar.
This is one of those common traits that you are going to appreciate with a brand-new salt lamp. However, there are times when the salt lamp is going to change colors.
You might even end up asking, why is my salt lamp turning white?
A salt lamp can turn white when there's a build-up of salt residue on the top surface. When the lamp's heat dries out the moisture, it leaves a layer of salt residue behind. This creates a white tinge that's noticeable when looking at the salt lamp.
You will want to implement a few tips to make sure the salt lamp looks the way you want it to.
This guide will explain what to do if the salt lamp turns white and what to avoid.
No products found.
How To Fix Salt Lamp That's Turning White
1. Unplug The Salt Lamp
The first step is to unplug the salt lamp.
When a salt lamp turns white, it will have to be disconnected to reset how it works. This is an important step but one you will have to do.
Once the salt lamp has been unplugged, you are going to let it sit for at least a few hours. The goal is to let any moisture disappear before you begin working on the salt lamp.
The reason you want to unplug the salt lamp is to make sure the bulb's heat dies down. When the bulb is on, it will continue to produce warmth that is then going to cause moisture to appear on the top surface.
Remember, this is what leads to the top layer of salt residue becoming an issue.
Be patient and let it sit in a climate-controlled room where it is not going to sweat. This is a must.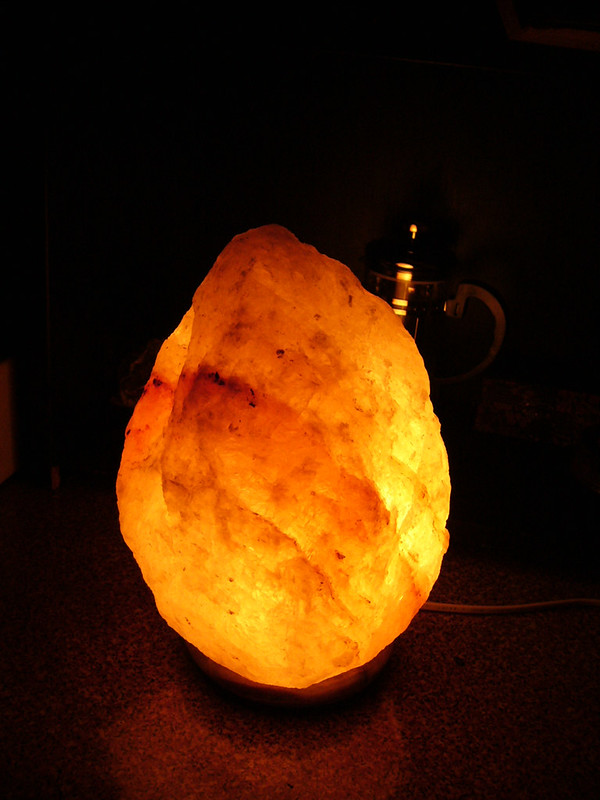 2. Clean the Moisture
To stop a salt lamp from turning white, you are going to need to get rid of the moisture that's being produced consistently.
This means wiping away the moisture that is present on the salt lamp.
In some cases, this is not going to be a challenge as it often depends on how long the salt lamp was running. However, you do want to take a cloth and just run it over the top of the surface. This cloth should be dry.
If you do this carefully, you are going to see good results and the salt lamp will be ready to be fixed.
3. Use a Damp Cloth To Scrub Top Layer of Salt
Now take the cloth and run it under water.
Don't drench it with water as that is going to lead to additional worries concerning moisture retention and how wet the salt lamp is.
Instead, you just want to dab it under water to make sure it is slightly damp. This is more than enough to wipe away the top layer of salt residue.
The damp cloth should be worked around the salt lamp in circular motions. This will help get rid of the salt residue on the salt lamp safely.
The more you rush the process, the harder it is going to get to make sure the pinkish hue comes out from underneath the layer.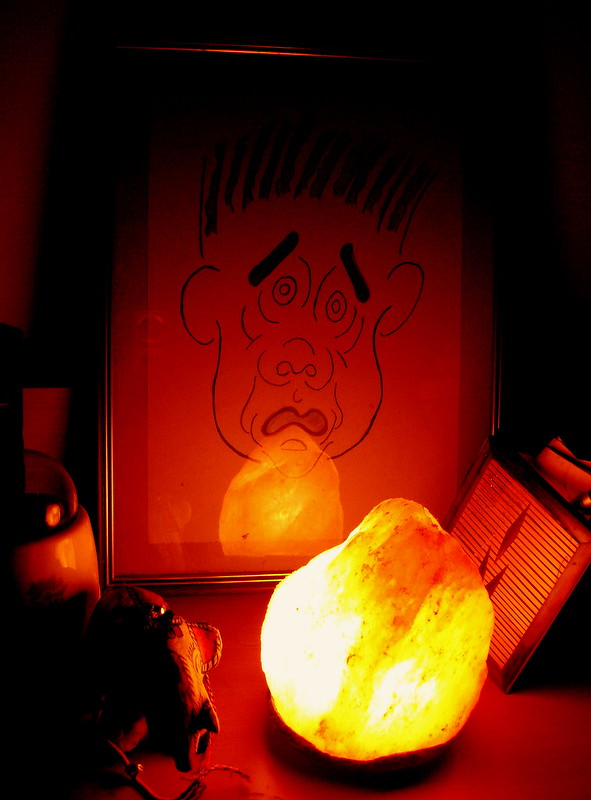 4. Let The Salt Lamp Air Dry
Once you are satisfied with how the salt lamp looks, it is important to let it air dry.
You don't want to immediately plug the salt lamp in and assume this is the best way to go. When you do this, the salt lamp is going to start sweating again and it is going to mix with the dampness that's already on the surface.
Be careful and at least let it sit for a few hours so the moisture goes away.
After this, you are more than welcome to plug the salt lamp in and see how it looks.
Final Thoughts
Why is my salt lamp turning white?
If a salt lamp keeps turning white, it likely has to do with excess moisture retention which is causing salt residue to be left behind on the surface. It's common for this to happen due to the warmth of a bulb. The best solution is to change the bulb to a lighter one and also wipe the surface using a damp cloth.
These are simple solutions that are going to get rid of the salt residue on a salt lamp.
You will not have to spend a lot of time on this because it can be done quickly.
Read More About Lamps: