Most people will look to use identical touch-up paint on their walls assuming it will turn out as an exact match.
In most cases, this will happen but what are some of the reasons that your touch-up paint on the walls is not matching?
If the touch-up paint on the walls is not matching, it is likely aged or has not been given enough time to dry. To fix the issue, apply the touch-up paint, wait at least 2-3 weeks, re-assess the paint, and look for an alternative paint if it's still inconsistent.
In most situations, just waiting longer is going to help even out the paint. This is when you will notice it blends with the older paint.
Just because the touch-up paint is the same as the existing paint does not mean it will match instantly.
The paint will likely have been sitting in the garage with fluctuating temperatures. This can cause its consistency to change compared to the wall on the paint. Follow the tips mentioned in this guide if the touch-up paint on the walls is not matching.
Sale
GLOGLOW Pigment Hand Mixer, Mini Hand Epoxy Mixer Electric...
Mixed Pigment---The electric pigment mixer machine designed for stirring pigment, makes it blend pigment colours quickly and...
Simple to Handle---This paint blending mixer can be operated with one hand, one?button control, uniform stirring, not easy to...
Feature---Quick mixing and mixing, low noise, no overflow, space saving with base, light weight and easy to carry.
Last update on 2023-02-03 / Affiliate links / Images from Amazon Product Advertising API
Tips If The Touch-Up Paint On Walls Is Not Matching
1. Apply The Touch-Up Paint Evenly
When learning how to match wall paint with touch-ups, it's important to apply it evenly.
This is the first mistake that's made by property owners.
You will paint the wall using touch-up paint but apply it in splotches. This will lead to a similar finish that is unappealing and looks out of place.
Your goal is to smooth out the touch-up paint when it's applied. The texture should be even or it is going to look odd.
Be methodical while doing this and take your time during the process. It's the only way to ensure the touch-up paint matches the existing paint on the wall once you are done.
Otherwise, it is simply not going to turn out the way you hope for it too.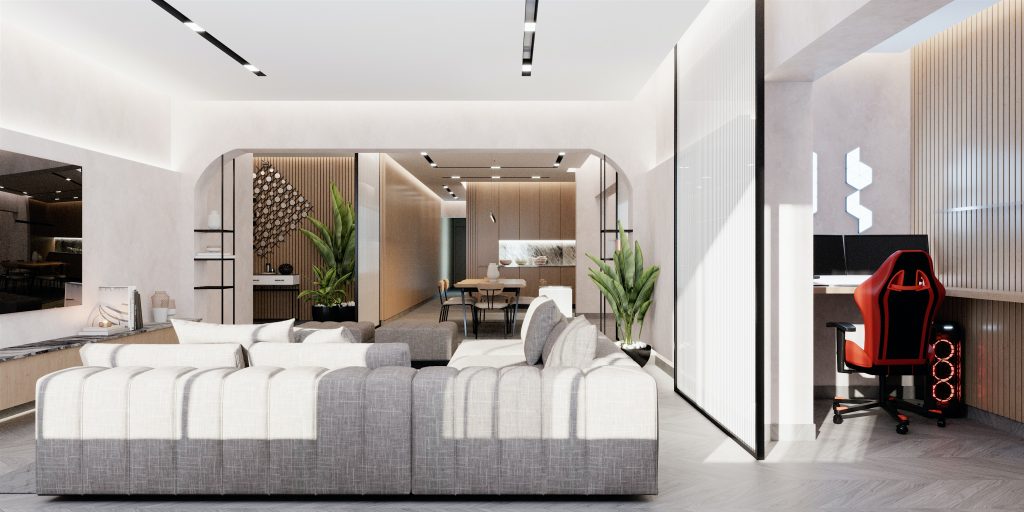 2. Wait At Least 2-3 Weeks
This is one of the hardest things for a person to do because you will be hoping for an immediate solution.
However, sometimes patience is your best friend in a situation such as this.
You will need to let the paint dry.
Touch-up paint might look the same as the existing paint but it is going to be set in a different consistency based on how it was stored. This means it will take longer to dry.
You will likely have to let it dry for a minimum of 2-3 weeks.
After this period is done, you can then re-assess what is going on with the touch-up and existing paint.
3. Re-Assess The Surface
The assessment phase is going to come after the 2-3 week period is over.
You can continue to observe the changes over the coming days.
The goal during the assessment phase is to compare the two versions of paint. You will want to see if it is starting to blend with the older wall paint.
If it is not, look at the spots where it is looking odd.
Those spots will have to be repainted, which is going to require new touch-up paint. It's going to keep observing the paint.
If you need another week for it to dry, don't be afraid to take advantage of the time that you have.
4. Apply New Touch-Up Paint
You will need to apply new touch-up paint on the spots that are still not matching.
There is nothing wrong with this.
If the touch-up paint was stored in a space that was too cool or too hot, this can happen. Your only option at this point is to look at getting new touch-up paint or repainting the entire wall.
It is up to you.
For the most part, you should look to get new touch-up paint and make sure it is applied evenly.
Once you do this, it will look the way you want it to.
Final Thoughts
These are the reasons your touch-up paint on the walls is not matching.
If the touch-up paint on the walls is not matching, this means it is likely expiring or you have to wait longer. To fix the issue, apply the paint evenly, wait at least 2-3 weeks, re-assess the drying phase, and then repaint the parts that are still uneven.
If you do this, you are going to like the seamless finish.
It is essential to never rush the process as that is when you end up seeing subpar results. Stay patient and make sure you are doing things the right way.
These steps will make your life easier as long as you are diligent with your processes.
Read More On Living Rooms: